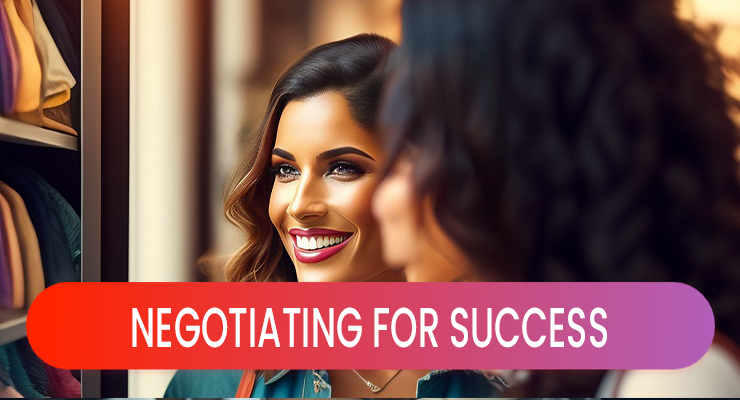 Negotiating For Success

Negotiating For Success program is designed for participants to
Appreciate that the prime focus of a negotiator is to achieve a win-win agreement within the framework of organizational requirements

Be aware of styles, approaches, and effective practices that can be used in most negotiation situations

2 Days
Managers in Mid and Senior Management roles

Simulations, Videos, Case Studies, Classroom Lectures (Online)

What is Negotiation?
Structure of Negotiation, Criteria for Measuring Successful Negotiators, Key Elements of the Process, Power in Negotiation
Effective Communication A Pre-Requisite:
Paraphrasing, Active Listening, Body Language
What is Conflict? Causes of Conflict, Conflict Handling- Problems and Implications, Barriers to Conflict Resolution
Trust is a Critical Element in Successful Negotiations
Negotiation Styles & Approaches:
5 Styles of Settlement, 8 Approaches to Succeed
Preparing For Negotiation:
The Planning Process, Positioning in Negotiating, Relationship Mapping to Identify Key Influenc- ers Identifying Leverage Points, Determining a BATNA

Participants will use simulations of at least 2 hours duration. They will also use simulations depicting real-life transactions.

Sreelekha, Ambadi Murugappa
Very good understanding after responding to this simulation
Abinash Pattanayak, KSOM
I got to know a lot of things from this simulation like how this is going to be used in the corporate world